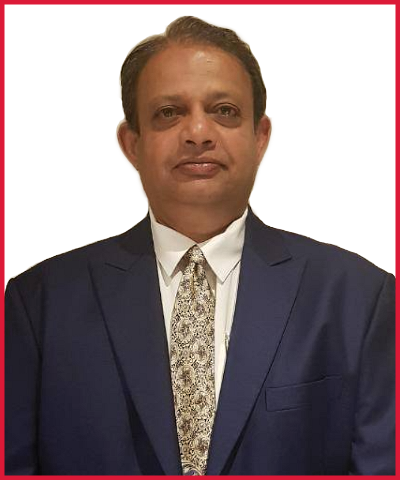 VIVEK RAO
Founder & President
Mr. Rao brings his entrepreneurial experience to the entertainment industry. Mr. Rao has an extensive background in business development, both nationally and internationally, with start-up and medium-size organizations.
Mr. Rao has 30 years of marketing and advertising experience. He brings a laser like focus for West Wing Studios, Inc. to assimilate the western and eastern markets in entertainment and media, as these industries merge and take advantage of cost saving and technical expertise worldwide.
Prior to West Wing Studios, Inc., Mr. Rao worked extensively in India and Eastern Europe. His past experience included working for Rann International Corp, The Rao Agency, Benito Advertising Tampa, FL., the Martin Agency, W.H. Brown & Sons, Cabell Eanes Agency in Richmond VA and Continental Can Co. headquartered in Oak Brooke, IL.
STANTON RUTLEDGE
Color Designer / Producer
Stanton Rutledge has been with West Wing Studios since 2002. He has over 30 years of Management, Acting, Production, Color Design, Post / VFX and Finance experience within the entertainment industry, involved with companies such as CBS, Minoria Absoluta, Lavania, Synthesis Entertainment, SONY Pictures, Walt Disney, New Line Entertainment, WBros, Arete Entertainment, CST Entertainment, AFT Entertainment and many international clients.
Most recent projects include I Love Lucy, Lost in Space, The Dick Van Dyke Show, General Franco / Spain at War, 8 Days a Week.
Past projects have included American Sniper, The Andy Griffith Show, Our Brand is Crisis, The Three Stooges, Pleasantville, Fast and the Furious, The TRIP, Titanic, Deep Blue Sea, Muppets, Never Enough, Re-Birthday, Dragonball X, Wyatt Earp-Return to Tombstone, VR5, Young Indiana Jones, Young Duke; music videos for Janet Jackson, Chris Isaak, Jackson Browne, Green Day, John Cougar Mellencamp and numerous commercials.